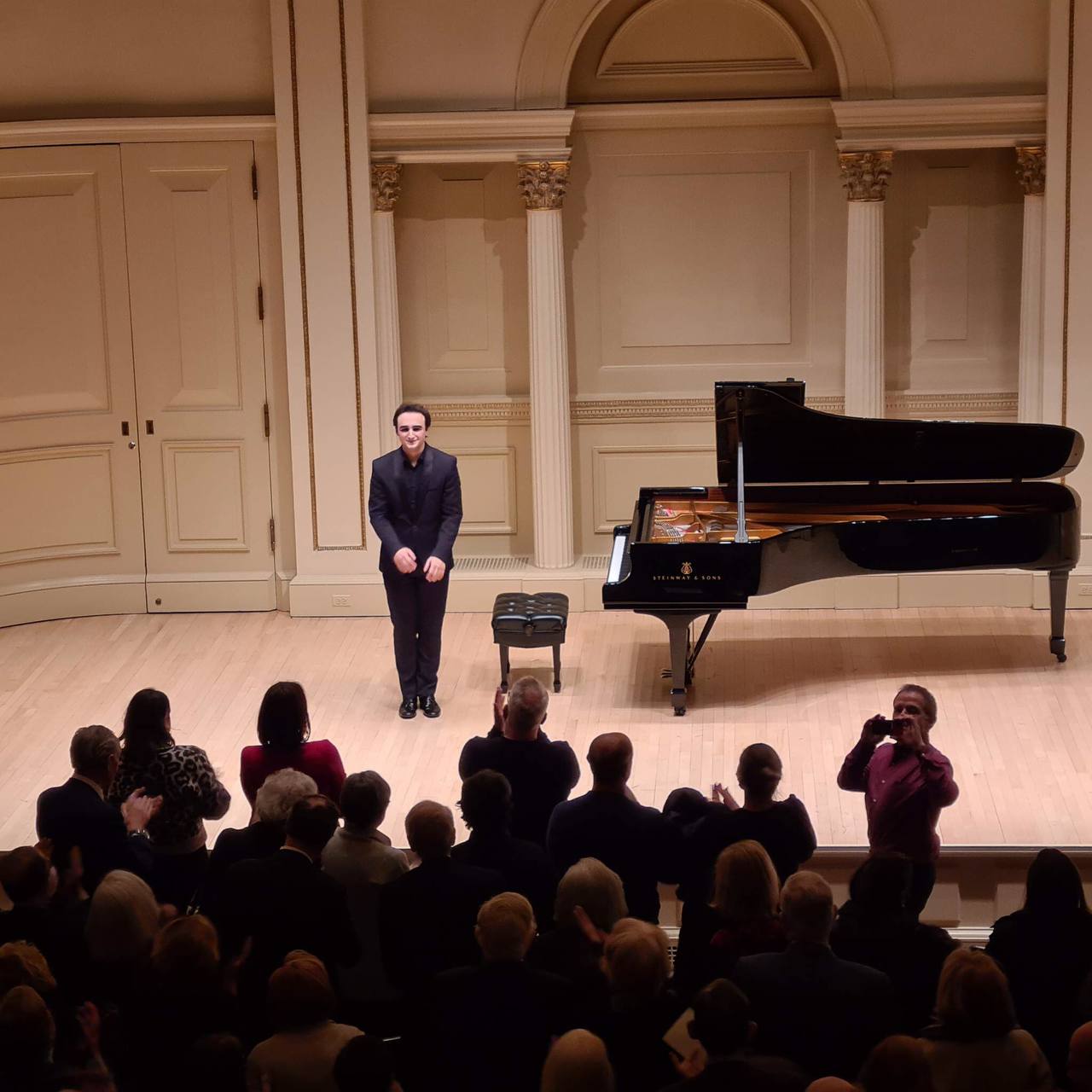 On January 10, 2023, a landmark event took place – a concert by a graduate of the KSML named after M.V. Lysenko Illia Ovcharenko, on the stage of Weill Recital Hall in Carnegie Hall (USA). Illia's concert program consisted of works by D. Scarlatti, R. Schumann, A. Dorman, Cl. Debussy and others. All the tickets for the concert were sold out, and the discerning audience gave a real ovation to the talented musician at the end of the event!
Illia graduated from the Lysenko School brilliantly in 2018, studying in the class of teachers Nataliia Hrydnieva and Andrii Luniov. Even then, this gifted young man was a laureate of more than twenty of the most prestigious international competitions around the world and glorified Ukraine, its artistic and pedagogical heritage and traditions.
Illia's January concert on the stage of Carnegie Hall was preceded by his victory at the Honens International Piano Competition in November 2022, in Canada. This competition is held every three years and is considered one of the most prestigious in the world, because it creates conditions for the development and further creative growth of musicians and their self-realization. Having won this competition, Illia received one of the world's largest competition awards, which amounted to 100,000 Canadian dollars, as well as the Development Program for performers worth half a million US dollars.
We wish Illia further creative achievements and new victories that will glorify Ukraine on the cultural front!