We offer you a performance by Dmytro Naidich – a Ukrainian pianist, improviser, composer and conductor, as well as a graduate of the Kyiv State Music Lyceum named after M.V. Lysenko, who a year after the enemy's invasion of his native land paid tribute to the heroes defending it. In his introductory speech, Mr. Dmytro Naidych noted that no horror film can be compared to what is actually happening in Ukraine now. And the world should not forget this…
Let us remind you that several decades have passed since Dmytro Naidich emigrated to France, where he continues his creative activity and popularizes Ukrainian musical art. Having received a musical education at the Kyiv specialized school named after M.V. Lysenko (now M.V. Lysenko KSML) and the Kyiv Conservatory, in 1991 he moved to France, where he has been teaching at the National Conservatory of Music and Dance in Lyon since 1994.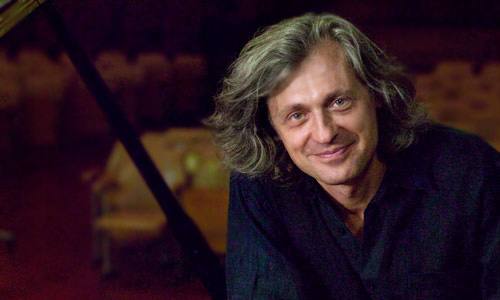 We suggest you enjoy his performance by watching the video.